General information about the Site

This Chinese snuff bottle community forum is dedicated to the novice, more experienced, and expert collectors. Topics are intended to cover all aspects and types of bottle collecting. To include trials, tribulations, evaluating, identifying, researching, and much more.

We also freely pour out our pains of spending money, only to later find that our choice in a bottle was not as we expected ! There is no extra charge for our "pain management" program !

We are also working extra hard towards supporting, and giving well deserved recognition to all new and upcoming student artists of "Very Modern" inside painted bottles.

Among other things, donations help keep the forum free from Google type advertisements, and also make it possible to purchases additional photo hosting MB space.
Forum Bottle In The Spotlight !
This stunning Master Artist Dong Xue, reticulated crystal, Qi Baishi portrait painted bottle was shared by Inn Bok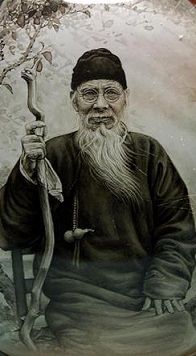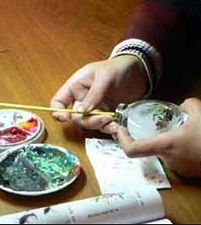 Contemporary Schools Of Inside Painting, by Peter Bentley
Part One (pdf)
Part Two (pdf)
Reign Marks on Qing Ceramics 1644-1912
Gotheborg's Marks On Chinese Porcelain
Snuff Bottle Collector
The web site Snuff Bottle Collector is a labor of love as an expression of gratitude to and admiration for a group of artists and craftsmen whose concentrated, patient works deserve a world audience.

The International Chinese Snuff Bottle Society
Chinese Snuff Bottle Discussion Forum
February 14, 2016, 03:54:11 am
Imperial Reign Marks
| | | |
| --- | --- | --- |
| | Author | Topic: Imperial Reign Marks (Read 2458 times) |